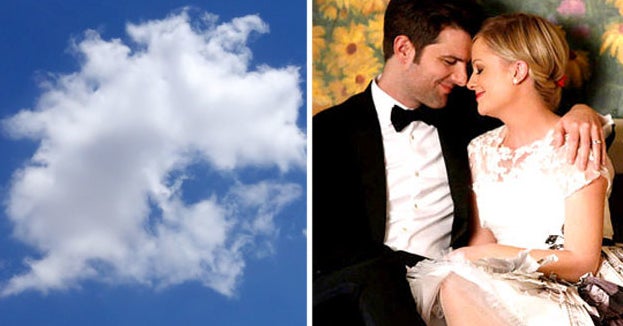 This Cloud Interpretation Test Will Reveal What You Really Want Out Of Life
You got:

Financial security



You don't necessarily want to be rich (or hey, maybe you do), but you just don't want to worry about money. You like to feel safe and secure, and ensuring that you have a proper financial safety net is a big priority for you. Sure, money can't buy happiness, but it can keep away a lot of misery.
You got:

A fulfilling career



You want a job that allows you to work hard, take risks, and really use your talents to succeed. It's not about the money, it's about the personal satisfaction that comes from a job well done. You enjoy feeling like you're on a career path that taps into your best abilities.
Jobs, projects, and money are all fine—it's not that you don't care about them—but you really care about having someone (or more than one) to love and care about, and who feels the same way about you. You're strong and self-assured without a relationship, but you feel truly content when you have a trusted partner to share your life with.
You got:

Creative success



You're full of creative ideas and put a lot of your time and effort into executing them—and they're pretty good, if you do say so yourself. You'd love if you and your projects could get the respect and acclaim you think they deserve, which would allow you to keep pursuing your creative instincts for the rest of your life.
You got:

A simple, contented life



You don't want tons of money money, or huge amounts of fame, or anything that comes with a lot of complications. No, you'd be happy with a nice, uncomplicated life, where you have a job you like, friends and family you love, and enough time to pursue a hobby or two. That's all it would really take to make you happy.
You got:

A sandwich—like, a really good sandwich



Mmm, yes, a sandwich would be pretty great right about now. Wait, did you forget to eat lunch?